Celebrating 30 years in business!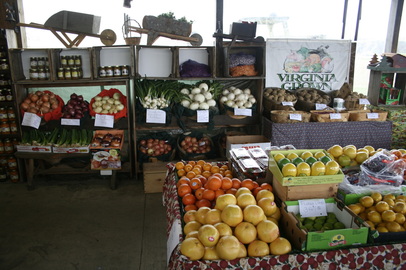 Stuarts Draft Farm Market is owned by Virginia Davis and her husband Kenneth Harris.

A real "Mom and Pop" open air produce market, My husband and I strive to combine low prices, high quality and personal customer service. We are small and we like it that way! We like knowing our customers' names and faces. We always know where our products come from so we can bring you the best. We often go to farms directly. In addition to produce, we buy jams, apple butter, eggs, bread, honey and meat from our neighbors. We also grow produce ourselves on our family farm. Since it's just me and my husband, we can answer just about any question anyone has concerning the products we sell. Our 3 children help out part-time when they aren't in college or working at their 'real' job.
You won't believe everything we sell because from the highway, we appear kind of small. Once you cross the walkway into our open air market, however, you can easily spend hours checking out all that we offer.


---
Discounts and Non-Profit Organizations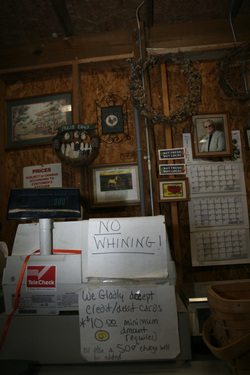 We sell wholesale to restaurants and businesses. We also give discounts to Churches, Schools and other non-profit organizations.

We accept cash (of course), personal checks, debit cards and EBT card (food stamps).

We are not like your typical 'roadside stand' either as we combine small town country charm with old time country store atmosphere!

---

CSA (Community Supported Agriculture) memberships available. Ask us how.